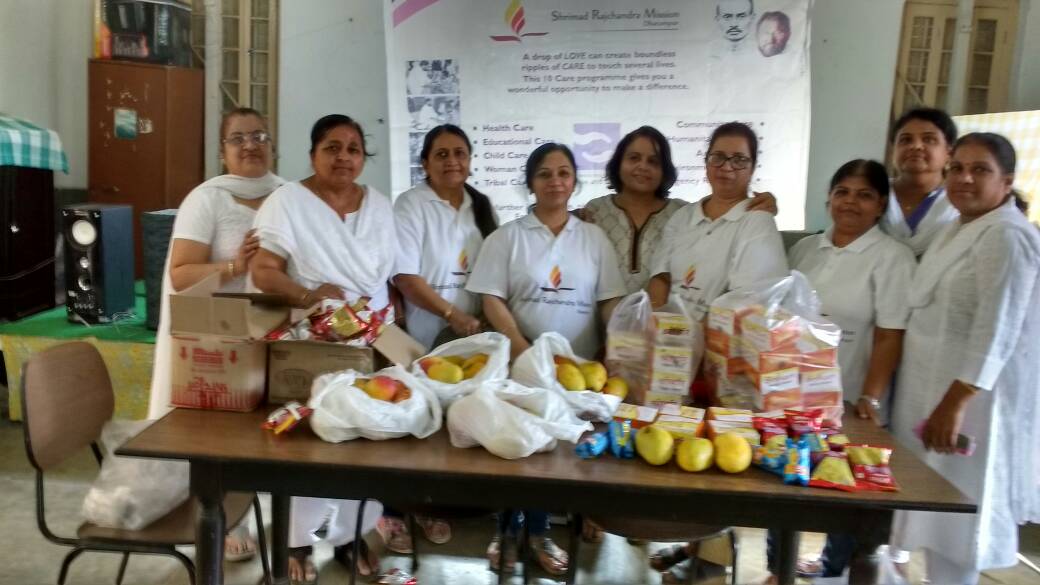 Distribution of Mangoes by SRLC
SRLC Kolkata Ladies Group visited Tollygunge Homes, a unit of East India Charitable trust, where 70 old people are being given shelter and are taken good care of. Prayer and Dhun were sung, immersing everyone in the love for God. Thereafter food packets and mangoes were distributed to each member of Tollygunge Homes. All the members offered a prayer before starting their food, clearly showing their gratitude towards God. They all were very happy, thanked everyone and asked the members of the Ladies Group to come and visit them again.
The Ladies Group also visited a protection house, run under the care of "Hope Foundation". There are 16 girls here, who are provided shelter, given good education and a safe environment to grow in. They felt very happy on having visitors and welcomed the Ladies Group members. Their faces were beaming with joy upon receiving the food packets and mangoes.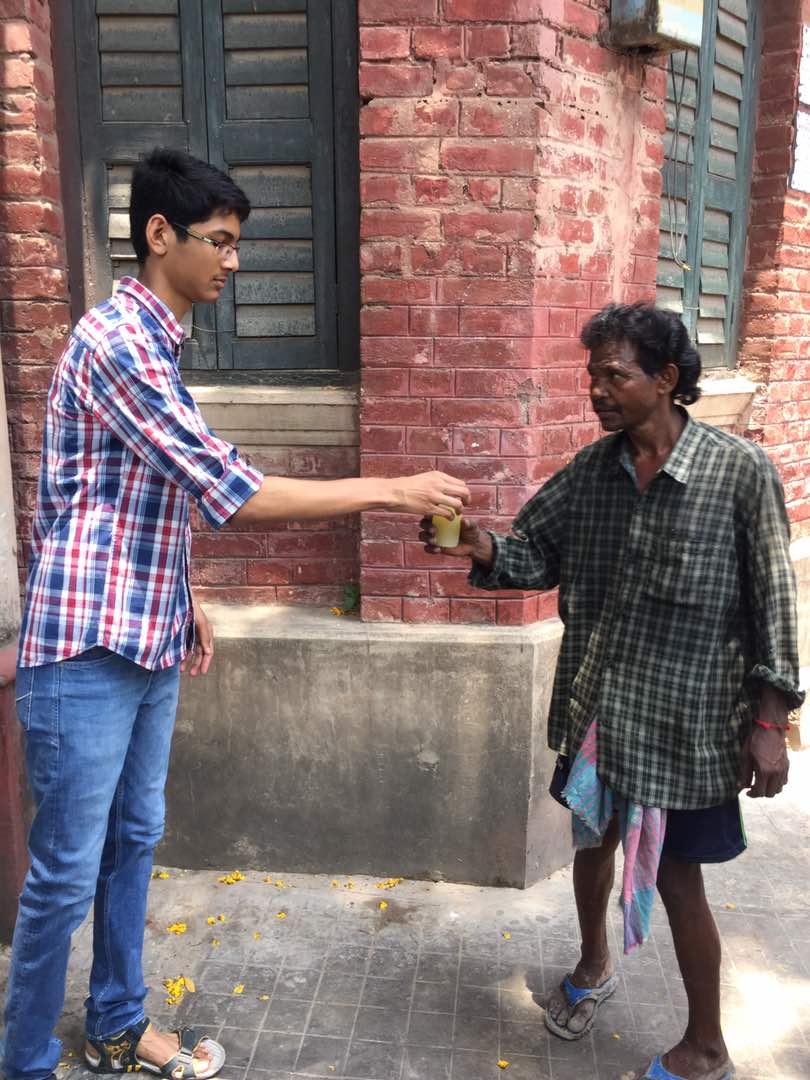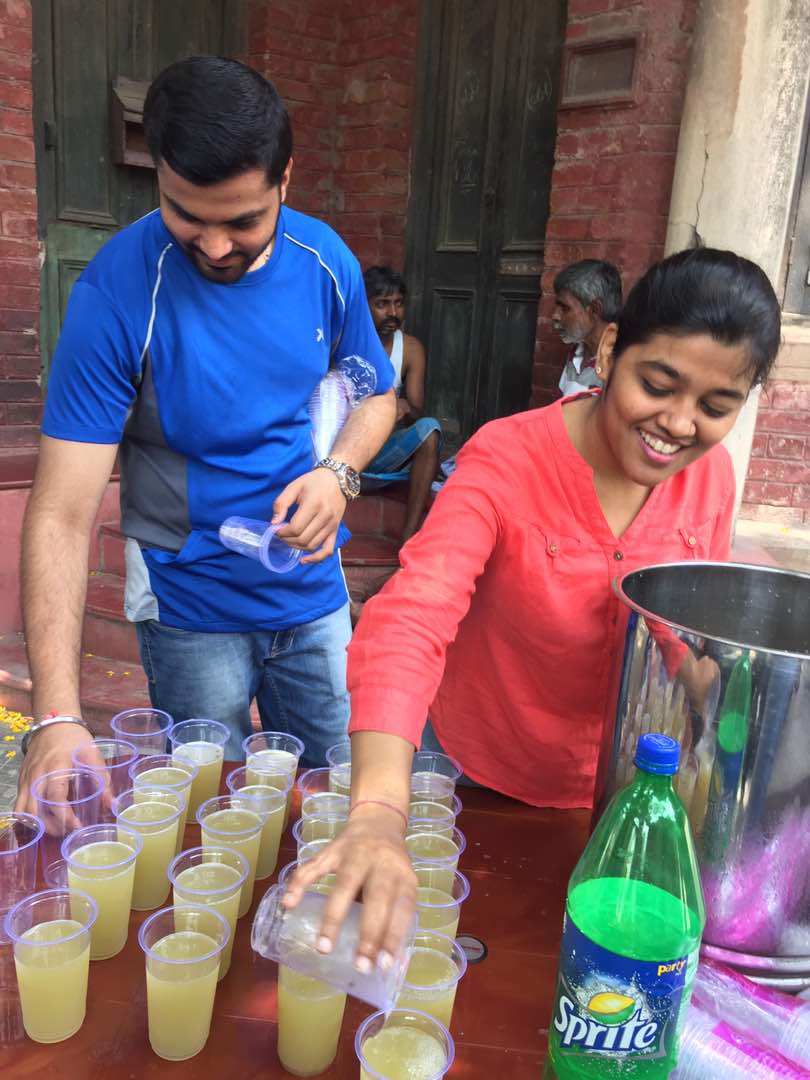 Kolkata Youth Group celebrate Akkha Teej
Bhagwan Rushabdev's year long fast was broken by King Shreyans with the offering of finest sugarcane juice as first meal after fasting on Akkha Teej.
Commemorating this, on the pious occassion of Akkha Teej (29/4/2017) the Kolkata Youth Group conducted a sugarcane drive aiming to provide a small moment of relief for all those less privileged people toiling under the harsh sun.
2017 being Param Krupalu Dev's 150th janma jayanti, we aimed at distributing atleast 150 glasses of sugarcane. However, with Pujya Gurudevshri's grace, over 180 glasses were distributed.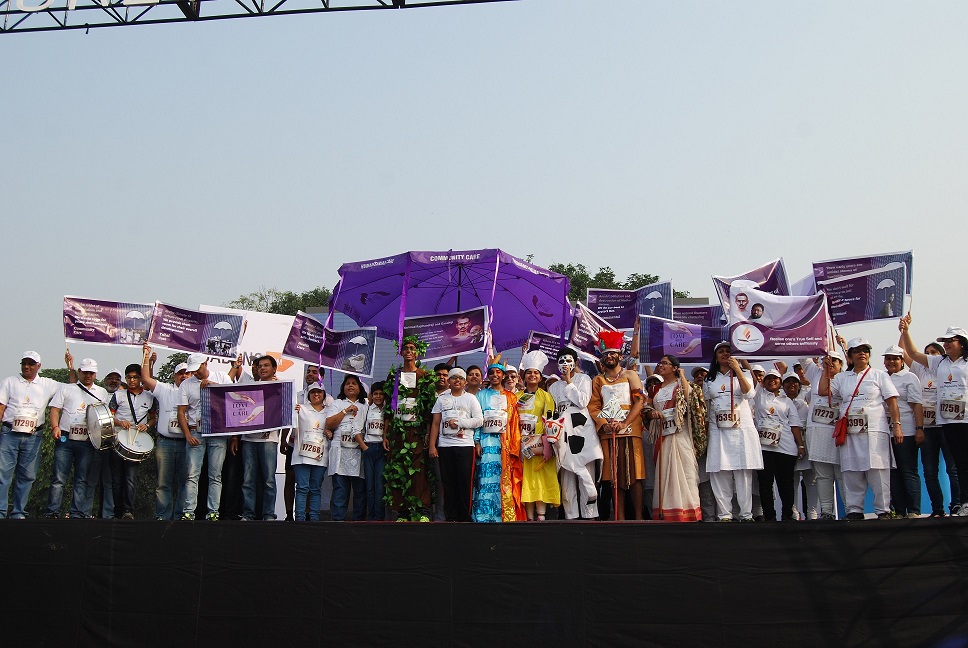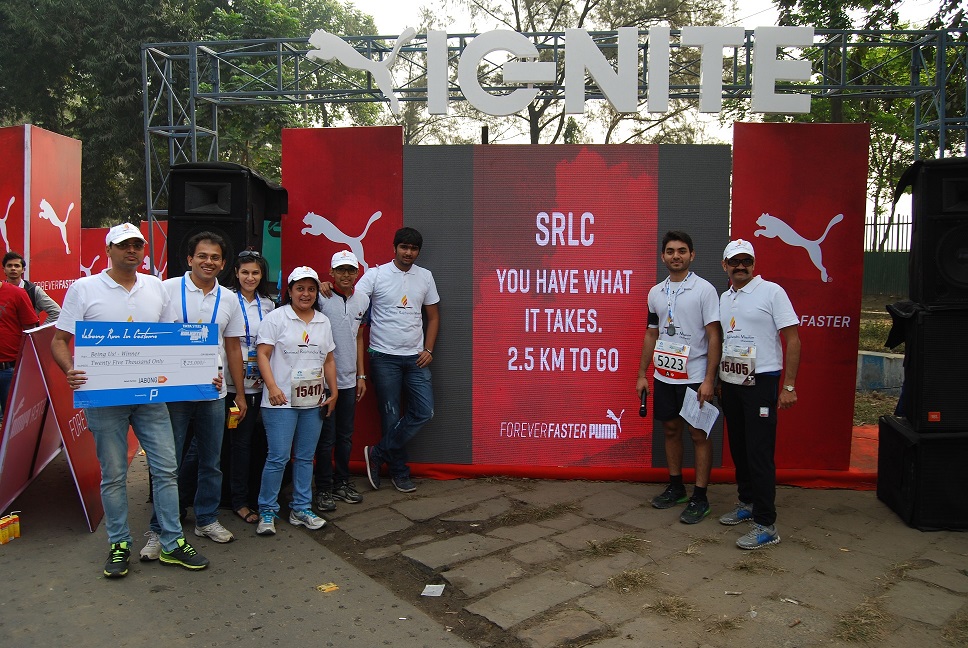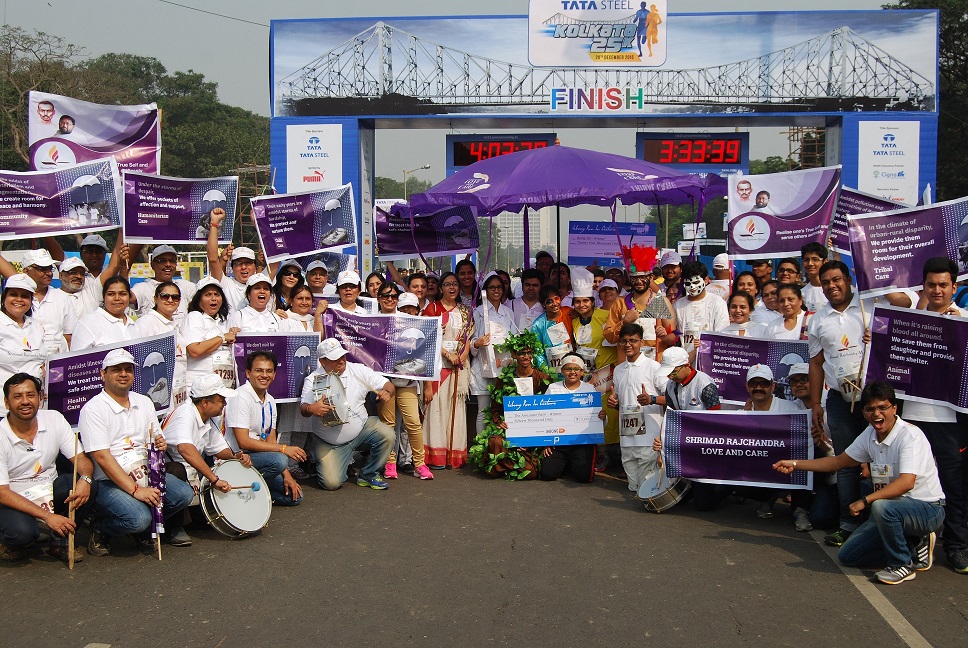 SRLC's Kolkata Team participates in TSK 25K to support higher education for less privileged rural students
Shrimad Rajchandra Love and Care's (SRLC) Kolkata team participated with gusto and enthusiasm in the second edition of the Tata Steel Kolkata 25K (TSK), the largest running event in Eastern India on 20th December.
In its first ever year of participation, SRLC's team of over 100 volunteers draped the streets of Kolkata in a sea of purple with an innovative prop – an umbrella…depicting how the beneficiaries are protected under the shelter of love and care. Young and old alike in SRLC t-shirts, holding banners depicting the unique 10 fold benevolent programme, beautifully raised awareness of the selfless service done by SRLC for mankind, animals and the environment. Volunteers also dressed up as beneficiaries to depict the cause the NGO works tirelessly for.
SRLC participated in the Jabong Run in costume and were the winners of 'Jabong Run in Costume Being Us!' Award & the 'Jabong Run in Costume – The Awesome Pair!' Award. While a majority of the volunteers participated in the 5km Anando run, SRLC had 2 volunteers compete in the 10k run while 11 'Young at Heart' senior citizens participated in the Senior Citizens' Run.
The participation was intended to raise funds for the first ever Science college named Shrimad Rajchandra Vidyapeeth, being established near Dharampur to provide an avenue for the rural students to realise their dreams of higher education in the field of Science. SRLC Kolkata has raised a sum of over Rs. 30 lakhs through this participation.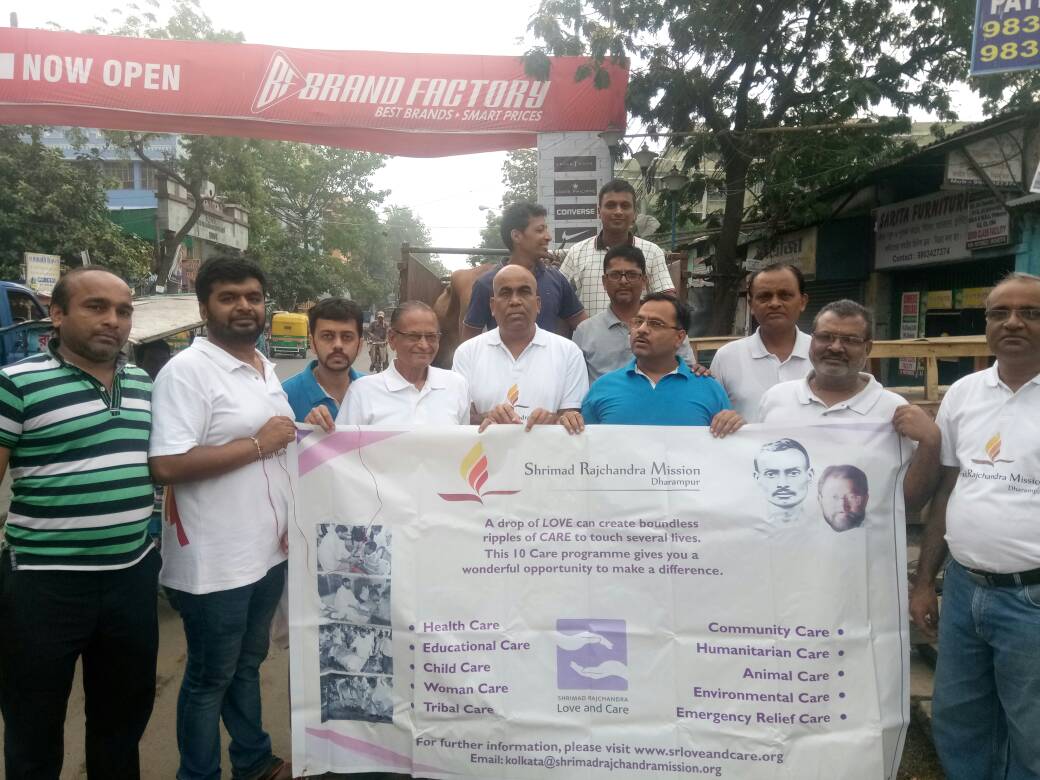 SRLC Kolkata saves a life on the occasion of Earth Day
On the occasion of Earth Day, by Grace of Param Krupalu Dev and blessings of Pujya Gurudevshri, SRLC freed a cow and calf from an animal fair held near Dum Dum. This cow and its calf were placed at a cowshed managed by Rajasthan Gau Kalyan Trust, Barasat. This cowshed is a home for more than 500 cows. These cows were fed with 3000 chapatis and 40kgs of jaggery.
Kolkata Divinetouch Children Rescue Innocent Lives
Our sessions at Shrimad Rajchandra Divinetouch have inspired us to extend love towards all forms of life. Applying this, we rescued a cow and calf from being slaughtered and rehabilitated them to an appropriate place where they will receive proper care. We thank Pujya Gurudevshri for sowing in us the seeds of compassion towards all living beings.
You are here:  

News and Events Items