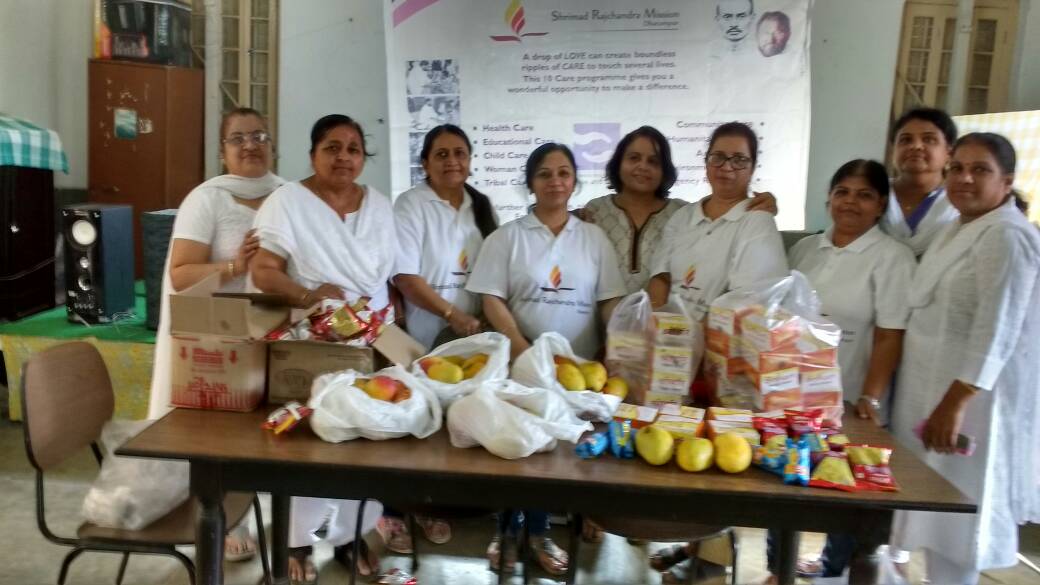 Distribution of Mangoes by SRLC
SRLC Kolkata Ladies Group visited Tollygunge Homes, a unit of East India Charitable trust, where 70 old people are being given shelter and are taken good care of. Prayer and Dhun were sung, immersing everyone in the love for God. Thereafter food packets and mangoes were distributed to each member of Tollygunge Homes. All the members offered a prayer before starting their food, clearly showing their gratitude towards God. They all were very happy, thanked everyone and asked the members of the Ladies Group to come and visit them again.
The Ladies Group also visited a protection house, run under the care of "Hope Foundation". There are 16 girls here, who are provided shelter, given good education and a safe environment to grow in. They felt very happy on having visitors and welcomed the Ladies Group members. Their faces were beaming with joy upon receiving the food packets and mangoes.